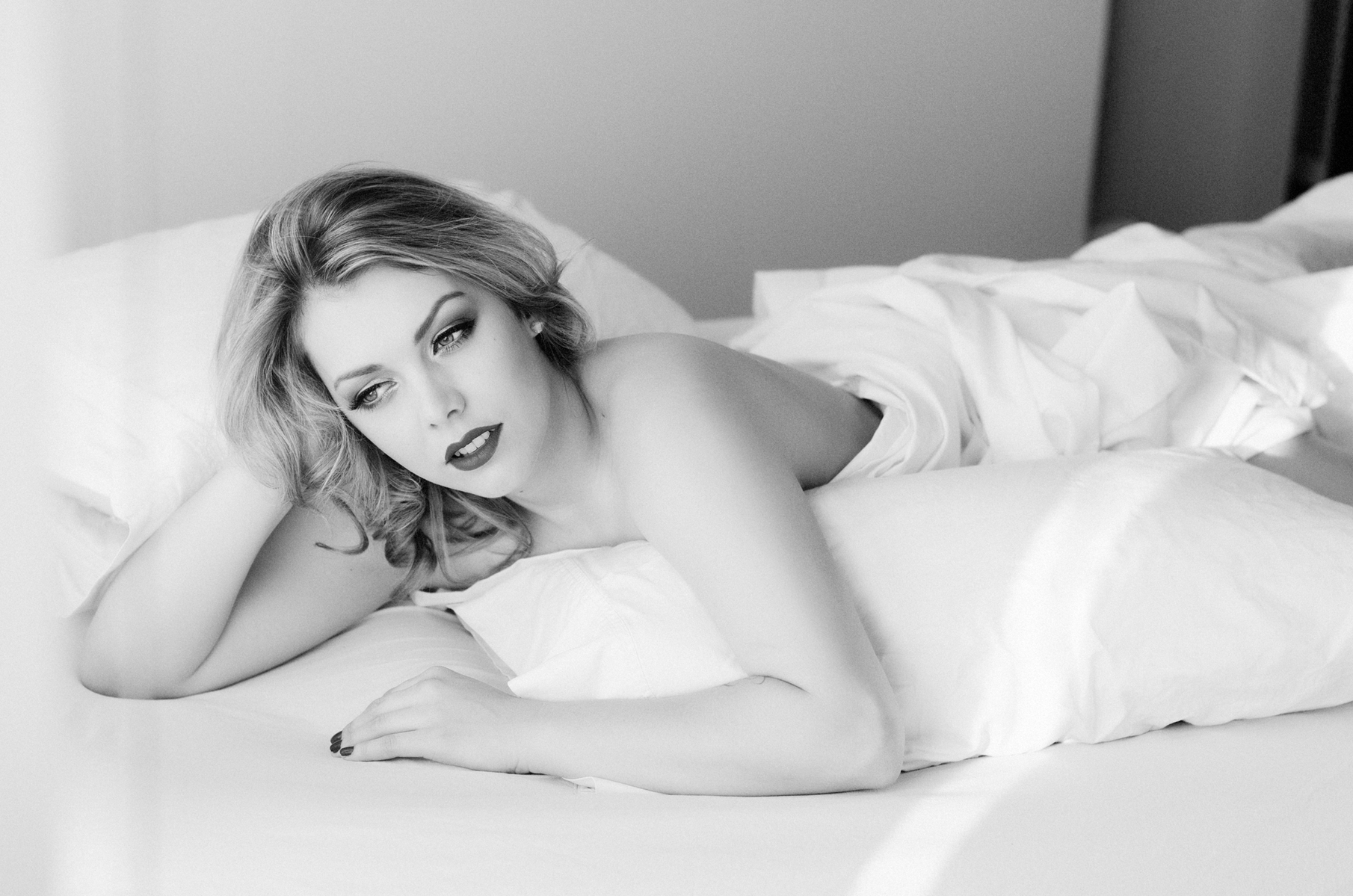 "I am always on the other side of the camera and have never really been one to switch roles. But recently I have been quite curious as to how the "subject/muse", person I am photographing feels. What better way to experience that then by actually putting yourself in their shoes. Letting the self conscious walls down and saying screw it and taking the plunge.

As I get older I have been discovering how important it is to not get caught up in the social media world and to understand that beauty has no limits. Most of what you see online is just a highlight reel anyway. What I think is beautiful may be different as to what you think is beautiful, and thats okay." - Aleshia

I've been photographing everything and anything since I bought my beloved camera. I found myself drawn towards photographing people– what ever it is, from children's portraits to boudoir, there was always that one common factor– and that was a sense of connection between myself and the person I was photographing. There's a moment when my client looks past the lens of my camera and directly at me, I feed off it and it drives me to photograph more. I may not be the best photographer out there but I am confident to say that I have strong connection existing in my photographs… and I take pride in it..
When I got pregnant, I made a decision with MJ Photography to focus more on providing an experience– and not just a photoshoot, for our everyday hardworking women. Whether she would be a young lady just emerging into this hectic scary working world as an independent adult, or a devoted mom of two who's everyday life consists of round the clock feedings and diaper changes. At the end of it all, there is pure beauty within, and sometimes– especially with how the social media has warped what is considered beautiful, we lose touch with our sparkle. My most favourite photographer, Sue Bryce, expressed many times over how important it is to exist in photos– Do it for your children, your parents, your beau, but most importantly do it for YOU.
During this experience you get to bring with you your most favourite of outfits and jewellery, receive a full makeover by a talented makeup artist and be photographed by me. Here are some photographs I did for Aleshia, who definitely carries a genuine sparkle– and it shines through her images.